Welcome to CYSD
CYSD (Centre for Youth and Social Development) is a non-government and non-profit organization established in 1982, working to improve the quality of lives of tribal, rural and urban poor in Odisha, with a primary focus to eradicate extreme poverty and hunger, ensuring social inclusion and justice, good governance and citizen's right. Helping communities identify and initiate development measures; providing training and other capacity-building support to pro-poor organizations and individuals; and carrying out research and advocacy in favour of the under privileged people especially the tribal.
News & Events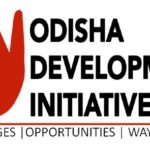 Odisha is endowed with rich natural resources and glorious cultural heritage. The long term stability in the Government over more than a decade in the State provides great opportunity for structural changes. A plethora of programmes and schemes have come out in recent years to address the issues of the poor and the vulnerable communities. However, the real and sustainable development of Odisha continues to remain elusive in spite of the economic growth rate of more than 6% during the last few years.
It is evident that, development challenges in Odisha are a 'many hands problem' and need a multi stakeholder approach. For too long the Government, the social sector and the private sector have been operating in isolation from each other with different priorities and agenda. Whilst it cannot be denied that the social sector and the private sector play a vital role in the growth and development of Odisha, there is a pressing need for this growth and development to be more inclusive and be an effective vehicle of development for all.
The Core Thematic Areas proposed for Discussion/Deliberation in the Conclave are:
Drinking Water, Sanitation and Hygiene
Health
Food and Nutrition Security
School Education
Tribal Development
Rain-fed Agriculture
Employment and Migration
Skill
Disaster and Climate Action
Inclusive Governance and Social Accountability
Social Exclusion and Inequality
Forest and Natural Resource Management
Water and River Ecology
Democratizing Urban Governance
Panchayati Raj
Corporate Social Responsibility (CSR)
University Community Linkage
Child Rights
The proposed initiative would facilitate larger participation of different stakeholders in the development process, inform people about the innovations & best practices, and influence the policies and programmes so as to achieve the goals as reflected in the SDGs.
Stimulating public debate and creating an informed discourse around Sustainable Development Agenda 2030 for Odisha;
Articulation of a clear road map for addressing the development challenges;
Building an effective Collaborative framework to reach the SDGs;
Creation of an Institutional mechanism for follow-up;
Devising an independent monitoring mechanism through the Odisha Development Report (beginning 2018).
Odisha Development Initiative will create opportunities for meaningful collaboration and synergy building among the Government, Civil Society Organizations, Corporate Houses, Research Institutions and Donor Communities to have dialogue on the developmental challenges and collectively agree upon a common agenda to strategically overcome those challenges in the State.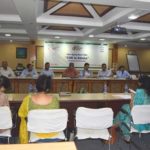 With globalization and economic liberalization in 1990s, and partial withdrawal of controls and licensing systems there was a boom in the economic growth of the country. This led to the increased momentum in industrial growth, making it possible for the companies to contribute more towards social responsibility. What started as charity is now understood and accepted as responsibility. The World Business Council for Sustainable Development (WBCSD) has highlighted "Corporate Social Responsibility (CSR) is the continuing commitment by business to behave ethically and contribute to economic development while improving the quality of life of the workforce and their families as well as of the local community and society at large"
Section 135 of the Companies Act 2013 has given legal weighting and direction to CSR activities in India, by creating an opportunity for collaboration between the corporate houses, civil society organisations and the Government.
Odisha was among the first states of India to have published a CSR White paper in India. The eco- system is being enabled for companies to invest in and report on social activities. It has been mandatory for large companies to report on CSR projects undertaken and to disclose details including spending on these projects in their annual report.  Since CSR is often termed as the third wave of development in India and is expected to have strong impact on the development of Odisha, it is deemed necessary to give attention to CSR and its upshots for the people of the state.
Inter-Agency Round-table on CSR
In the above context, the proposed Inter-Agency Round-table on CSR is expected to provide a platform to be informed, converse, debate and facilitate the complementary and aligned roles of these three constituencies i.e Government, corporate sector and civil society organisations.
Objectives:
 The main objectives of the Inter-Agency Round table on CSR are thus:
Creating a platform for collective informed reflection and action for effective implementation of CSR agenda;
Building alliances between corporate entities, Civil Society Organisations and the Government for learning, sharing best practices and innovations;
This Roundtable is intended to bring together the stakeholders to buttress CSR for the last mile development of the state and cross fertilize the learning's for the greater good of the people.
OUR FOCUS AREAS
Following a lifecycle approach, CYSD works intensively through focused welfare projects in four major areas – Sustainable Livelihoods, Participatory Governance, Climate Change & Disaster Response and Mitigation, and Advocating for Responsive State
OUR IMPACT
Our programs serve a wide range of communities, from those living in remote rural villages to small towns to slums in major cities.
Voices from the Field
When you support our work, we make a promise: to share stories of the people transforming their lives because of you.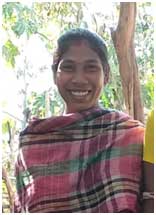 Forming Producer Group had been convenient for us. Earlier, we used to carry our produce individually to Narayanpatna and sell it at Rs. 18/- per kg plus it incurred us other expenses like transportation cost and buying some consumables. Now, with no extra expenses incurred we have a considerable amount at hand.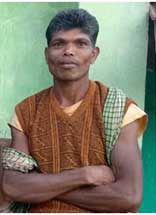 Now, we should think about sustenance and find out ways for financial independence. All of us are in support of our Group members and if required, we will also contribute. If these women are thinking so much about the village, then we together will make it possible. A little more support and guidance from CYSD, our group will take flight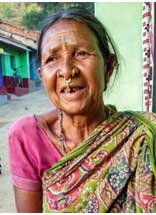 Earlier we had no idea of market, whatever price the trader used to quote, we sold our products in same price. Now, we are learning to do business. Now, we don't get cheated and check weighing process as well as negotiate price. We are also trying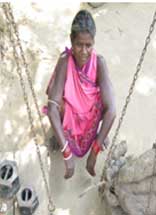 It was the first time I cultivated this tuber in 2015 and the benefit I got from this crop was out of my expectation. This practice doesn't require dependency on anybody for ploughing the land and I can do it without any help from anybody. Moreover, I didn't know I can be a farmer without possessing any land.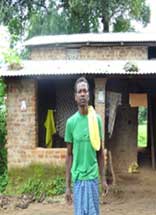 I am a normal tribal man and now no longer have to migrate to earn my needs. I can now take care of my family by being with them. No do I have to borrow loans from anyone for agriculture purpose. All of these are possible, thanks to my daily wages from MGNREGS.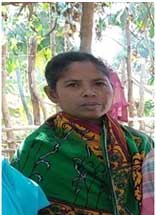 This is a new avenue for us and there is a lot to learn and achieve. As a group we have not realized any tangible gain as presently we are at a nascent stage. We have to give extra effort amidst all our personal engagement to make it a success.